You can view and settle open receivables in the app if your studio has activated this function. To achieve this, click on the house icon and on the Self-Service tab. Under the item Member Account, you can view your open receivables and also payments from the past.
To be able to balance your member account, a credit card must be deposited beforehand. You can simply deposit this in the balancing process of the member account. Click on the amount and on payment. If no payment method is stored, select Add new payment method and enter your credit card data. The same procedure applies if you want to add another credit card.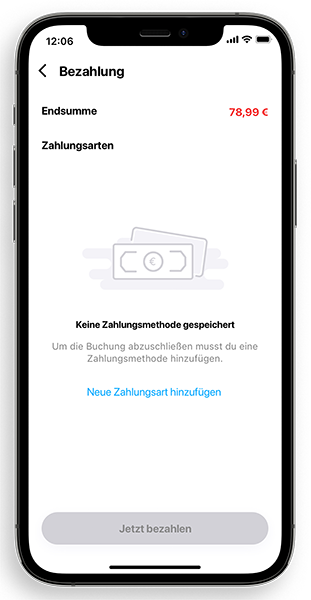 Finally, select a credit card and click on pay now. Your payment will now be processed. The amount will be settled immediately in your member account, and you will receive a notification by e-mail.